Posted on
By Comewander.ca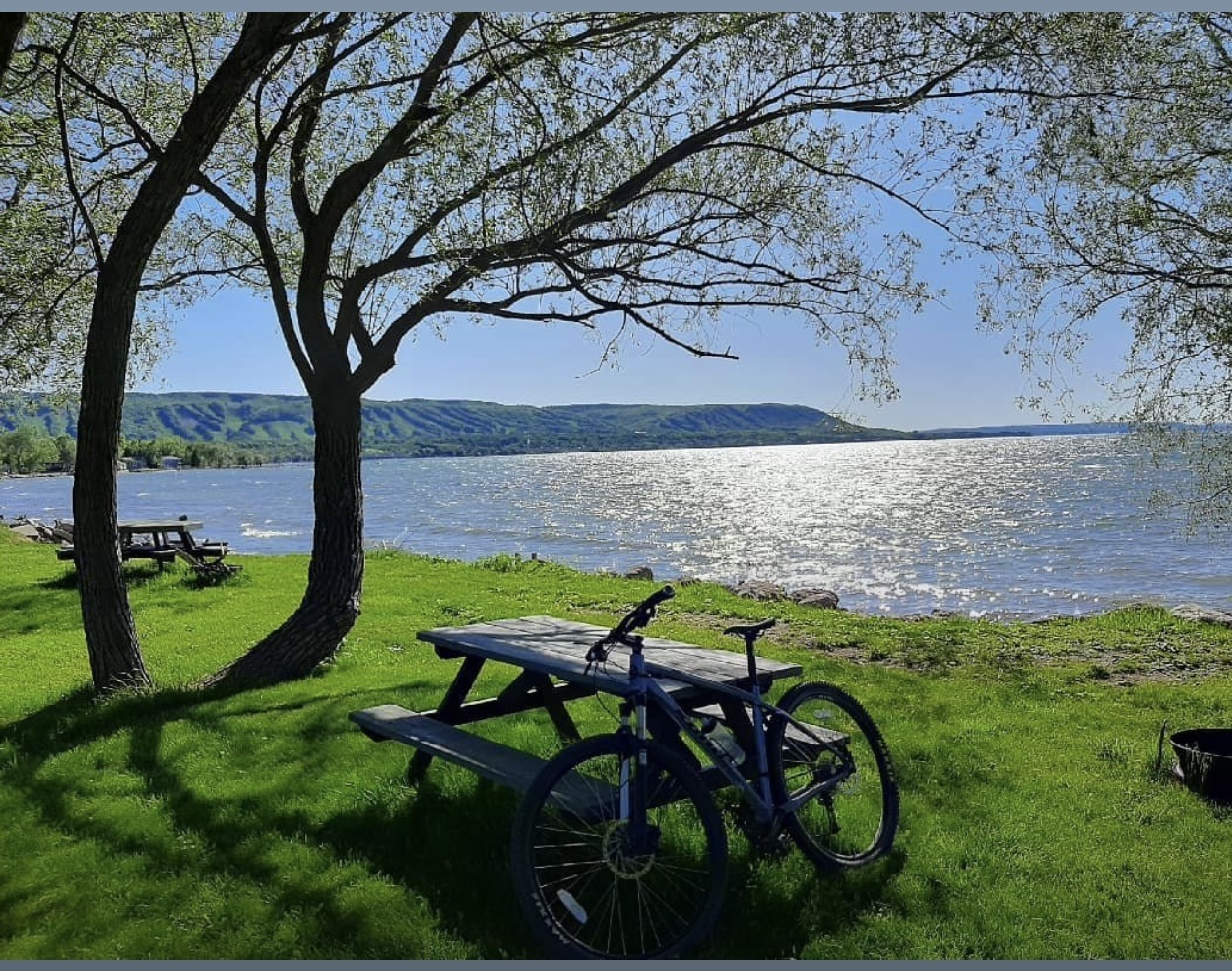 From comewander.ca
Gravel cycling is all the rage these days and it's no wonder – ideal for novice to experienced cyclists, gravel biking has just the right balance of challenge and accessibility. At the heart of gravel biking are the rail trails, defunct railways that have been converted for recreational purposes. With minimal exposure to traffic, these trails are the key to a relaxing and enjoyable ride.
Be responsible: Before heading out on the trail make sure you are using the appropriate bike for gravel trails. Be courteous of other riders and the wildlife you will encounter en route.
Whether you're a do-it-yourselfer ready to set off on a limitless biking adventure or looking for a pre-curated tour from the experts, one of these routes is for you.
IB&O Trail
In the Haliburton Highlands, a portion of the IB&O railway has been converted to a multiuse rail trail that welcomes hikers, cyclists, and ATVs. A parking lot in the tiny hamlet of Tory Hill allows you to jump on the rail trail and ride either direction.
Towns: Tory Hill, Gooderham
Fuel: Lumberjack's Diner in Gooderham is ideal for a post-ride meal.
Tours: Yours Outdoors offers a cycle series called Pedal Your Arts. On their Gears and Glass program you can learn how to blow glass and create beautiful art in the morning and then hit the Prospector Trail Loop the IB&O rail trail to grind some gravel after a delicious catered lunch.
Further Reading: Cycling the K&P: 100 Kilometers from Calabogie to Sharbot Lake
K&P Trail (180 km)
<img class="asset__img" src="https://d3qvqlc701gzhm.cloudfront.net/thumbs/1c700e5a53de15a0d58f89c9e09ec93a4c9a864170b4c69a13412761938c474f-750.jpg" srcset="https://d3qvqlc701gzhm.cloudfront.net/thumbs/1c700e5a53de15a0d58f89c9e09ec93a4c9a864170b4c69a13412761938c474f-750.jpg 1x, https://d3qvqlc701gzhm.cloudfront.net/thumbs/1c700e5a53de15a0d58f89c9e09ec93a4c9a864170b4c69a13412761938c474f-750.jpg 2x, https://d3qvqlc701gzhm.cloudfront.net/thumbs/1c700e5a53de15a0d58f89c9e09ec93a4c9a864170b4c69a13412761938c474f-750.jpg 3x" alt="Photo by cyclecats, caption reads: Last day of summer in November?! ☀️